Parliament has deferred Nakifuma County MP Eng Robert Kafeero Sekitoleko's motion seeking approval of parliament to table a private member's for constitutional amendments.
The matter which has for over three weeks stirred debate from sections of the public including political parties and the civil society seeks an upward review of the retirement age of judges and other civil servants.
Whereas the same matter was expected to hit the floor of parliament this afternoon, the Speaker Rebecca Kadaga has pushed it to items under business to follow implying that it is not to be discussed until further notice.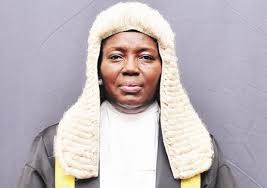 Earlier, Rose Nyakikongoro, one of the newly appointed commissioners of the Judicial Service Commission welcomed the proposal to raise the retirement age of judges.
The former Sheema District Woman representative has today along with 6 others appeared before parliaments appointments committee for vetting following her appointment by the president to the Commission.
Citing the former Judicial Service Commission Chairperson James Ogoola, Nyakikongoro says many aging judges are of profound integrity and need to be retained beyond the currently stipulated age of retirement.
The pursuit for constitutional amendments that might see an upward change of the retirement age of civil servants is being pushed by Nakifuma County MP, Eng Robert Kafeero Sekitoleko.
The push has attracted mixed reactions from sections of the opposition and the civil society.
Story By Moses Kyeyune