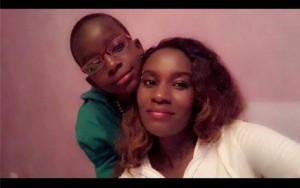 The body of singer Juliana Kanyomozi's son is expected in the country this evening.
11 year-old Keron Kabugo succumbed to asthma at Agha Khan Hospital Nairobi on Sunday at 10:25 am. The body is slated to arrive at Entebbe Airport at 7PM.
Night vigils have been organized at Juliana's residence in Lungujja while another vigil will be held at the home of the deceased's grandfather Misusera Kabugo in Bunga Kawuku.
A funeral service will be held at All Saints cathedral Nakasero on Friday at 10 a.m. and burial will take place at 4pm in Matugga, which is the ancestral burial ground for Kabugo's father.