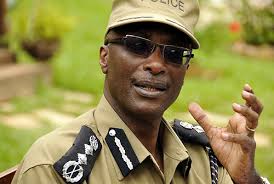 Another terror alert has been issued by the Police.
The Inspector General of Police, Gen. Kale Kayihura says the Police has received information of a planned terror attack, particularly a suicide bombing on Nakumatt and Garden City malls.
In a statement, Kayihura says they are verifying the information and request members of the public to exercise vigilance, especially in public places, including entertainment and worship centers.
He says events managers must work with Police to ensure total security at their venues.
The United Nations also issued a memo to its staff in Uganda, warning them against visiting the two malls.
This is the third terror alert issued by Police since the Nairobi Westgate mall shooting in September, leaving at least 62 people dead and hundreds injured.