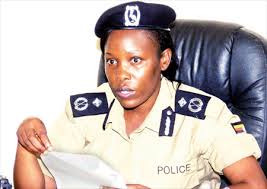 The bodies of the two Ugandan truck drivers have been cleared to leave South Sudan.
According to the Police spokesperson Judith Nabakoba, the bodies of the deceased identified as Tom Masaba and one Moses have been cleared for transportation.
The injured are also being escorted back to Uganda to seek medical treatment, after the Inspector General of Police, Lt. Gen. Kale Kayihura engaged his South Sudan counterpart on the matter.
Tensions have risen following the killing of two Ugandan truck drivers at Nasida 25kms from Juba by suspected armed robbers on Sunday.
However, Nabakoba says the situation is back to normal but investigations continue and people are moving freely.
She has assured Ugandans operating in South Sudan of Security, saying security has been beefed up along the route.