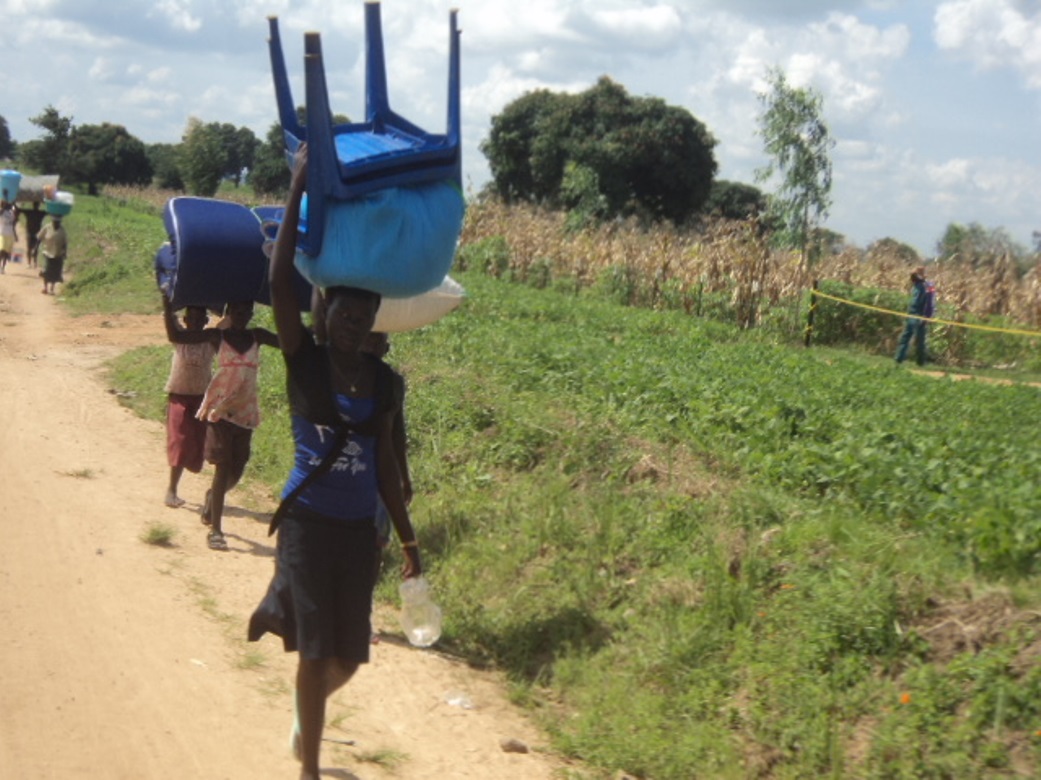 At least two people have been hacked to death in an attack on Eria village in Moyo Sub-county.
The police Regional Public Relations Officer, Josephine Angucia has confirmed that the two were killed from their homes.
"There is tendency of counteraction by the two fighting groups…the Madi and Kuku's. And the police cannot demarcate borderlines but we ask the government to allocate funds and establish committees from Uganda and South Sudan to demarcate the border," she said.
In the attack, ten people were also been injured with two houses burnt.
The dead have been identified as Grace Ajua a Sudanese woman who was married to a Ugandan and Annet Ililia.
And police say five people are still missing after last night's attack. She however says none of the suspected attackers has been arrested.
The police have been faulted for not providing security after they were allegedly tipped that an attack was being planned on Ugandans.
The Deputy RDC for Moyo, Ms Gertrude Obedi, said: "I informed the police in advance after receiving information of a planned attack. But I wonder why the police and the UPDF did not patrol the area and provide security for our people."
The dead have been identified as Mr Grace Ajua (Sudan woman who was married to a Ugandan) and Annet Ililia (Ugandan). And police say five people are still missing after the Thursday night attack. And intelligence information indicates that locals in Moyo town are planning to attack the South Sudanese in revenge.
The fight is now shifting to border conflict to tribal war and local leaders warns that if the two governments do not act fast and find permanent solution, more bloodshed would be witnessed.
But the police are mainly interested in tracking the phones of the local leaders in view of making arrests for an alleged incitement of the public. Already, the locals have barricaded Moyo-Arua and Moyo-Adjumani roads.
Passengers traveling to the areas are now stranded at the points. On Thursday, the South Sudanese living in Moyo have continued to flee from Moyo after their huts were burnt. The violence was sparked when Moyo leaders, census officials and journalists were abducted in Wano village in Moyo Sub-county while monitoring National census exercise two weeks ago.
But the Commissioner for Kajo-Keji, Mr Henry Sabuni, said during a meeting that the South Sudanese who feel unsafe in Moyo could return to Kajo-Keji for safety