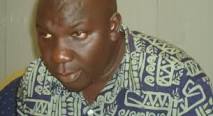 Two more people have been arrested in connection with the recent murder of prominent Muslim clerics and police officers in Busoga and other parts of the country.
According to the police spokesperson Fred Enanga, the suspects were picked up from Kampala last week.
He says thorough interrogation of the suspects led to the recovery of 4 guns which they have been using to terrorize residents.
He says this brings to 12, the total number of suspects arrested so far.
Enanga adds that the suspects have rewritten to the government seeking amnesty, but the police cannot handle their plea at the moment.
Story by Moses Ndhaye