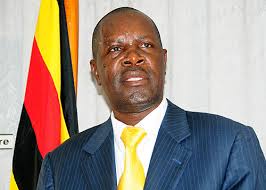 The two opposition Members of Parliament (MPs) who had filed an application for an interim order stopping the NRM delegates' conference have withdrawn it.
Luweero Woman MP Brenda Nabukenya and her Kalungu West counterpart Joseph Sewungu through their lawyer Jude Mbabaali have this morning informed court that they had lost interest in the matter.
Mbabaali says his clients are too busy to file affidavits and that court had adjourned the case to next week making any ruling at that time irrelevant.
"once the adjournment is done and the matter returns to court for hearing, the delegates will have already strated and no court will issue an order stopping a meeting of 10,000 people", Mbabaali has told KFM.
He however says the main petition remains in court for determination.
"If this delegates goes ahead without addressing the concerns raised in our petition it will definitely be a nullity and we shall definitely return to court", Mbabaali adds.
The legislators had gone to court seeking to block the conference on grounds that it was called without notification to the Electoral Commission and also questioned the involvement of Resident District Commissioners (RDCs).
They want want court to declare the NRM's use of Resident District Commissioners for accreditation illegal.
They filed the case against seven respondents including the party deputy spokesperson, Ofwono Opondo, contending that the intended change of the NRM constitution to allow for appointment of the party secretary general is inconsistent with the Political Parties Act.
Earlier the same court dismissed an application by Rtd Cpt. Daudi Ruhinda Maguru that sought to block the conference.
Meanwhile, the Central Executive Committee of the NRM sitting tomorrow is set to review the agenda for Monday's National Delegates Conference.
About 24 CEC members will meet at State house in Entebbe and discuss the proposed constitutional amendments to be tabled before 10,000 delegates for consideration on Monday.
The Acting Secretary General in charge of mobilization Richard Todwong says the secretary general will also be tasked to present a status report on how the party has been performing since 2011.