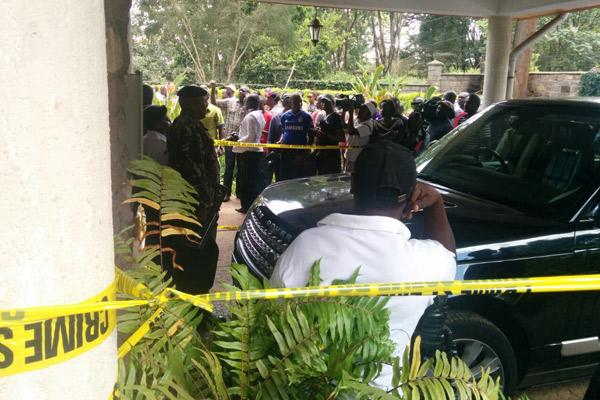 Kenyan president Uhuru Kenyatta has sent his condolence message to the family of CORD leader Raila Odinga following the death of his son Fidel Odinga.
In a tweet, Kenyatta said the passing of Fidel has robbed Kenya of a promising young man whose contribution to nation building will be missed by all
He called it a big loss not only to Odinga and his family but the entire country.
Meanwhile, several politicians in Kenya have joined several others to condole with the Odinga family over the death of their son.
41-year old Fidel Odinga is said to have died in his sleep this morning at his home in Nairobi.
Addressing the media today, former Kenya Vice President, Kalonzo Musyoka said Kenya had lost an industrious personality and urged the police to investigate the cause of death.
The body of Fidel, who leaves behind a wife and son, is scheduled to be taken to the Lee Funeral Home while the family makes preparations for his funeral.