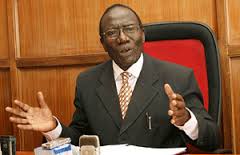 The Uganda National Examinations Board (UNEB) has embarked on the process of validating UNEB Centre numbers.
UNEB officials including the Secretary Matthew Bukenya are traversing different parts of the Kampala to fish out schools with centre numbers but fall short of the required standards.
Bukenya says the process which started last month will also see the inspection of new schools that have applied for centre numbers from UNEB.