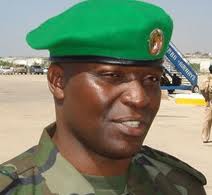 The army has again come under the spotlight over non-payment of soldiers salaries.
Another Member of Parliament has today made fresh claims that UPDF soldiers have gone without pay and allowances for four months.
The latest claims have been made by Alice Alaso, the Woman Representative of Serere District during the Prime Minister's time at Parliament.
Alaso said that the veterans contingent in the 346th battalion have not been paid their salaries for the last six months.
She said it is disheartening to know the soldiers are short of food rations and fuel and yet they are on the frontline.
However, the Prime Minister Dr. Ruhakana Rugunda told the House that he is not aware of the matter, adding that it would be regrettable – were it to be true.
Last week, Ayivu MP Bernard Atiku, said UPDF soldiers serving in Somalia had gone for four months without getting their allowances, claims denied earlier by the army spokesperson Lt Col Paddy Ankunda.