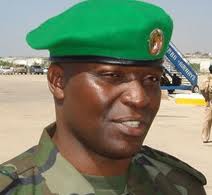 The Uganda People's Defence Forces have revealed plans to work closely with foreign missions in the region to fight terrorism.
This comes after gun men linked to al-Shabab Islamist militants attacked Garissa University in north-eastern Kenya killing atleast 147  people, injuring over 70 while hundreds remain unaccounted for.
Now the UPDF spokesperson Lt Col Paddy Ankunda says the spectrum of the threats have changed, requiring new methods of curbing them;
Meanwhile, the Kenyan government has named Mohamed Kuno, a high-ranking al-Shabab official, as the mastermind of the attack, placing a bounty of $217,000 on him.
Meanwhile, the African Union has condemned the killing of innocent people by Al-Shabaab terrorists in Garissa, Kenya. In a statement, the Special Representative of the Chairperson of the African Union Commission for Somalia and Head of AMISOM, Ambassador Maman Sidikou has expressed outrage at what he describes as Al Shabaab's attempt to destroy the fabric of brotherhood.
He has condemned the violence against innocent youths studying to improve their future for the overall benefit of their country in particular and the region at large.
He notes that this is another act of desperation by Al Shabaab, which has significantly been destroyed inside Somalia, and that such despicable attacks will not deter the collective effort to improving the situation in Somalia in order to contribute to a safer region.
Ambassador Sidikou also condoles with the relatives and friends of these innocent victims of yesterday's attack and prays for the quick recovery of the injured.
Story by Catherine Ageno