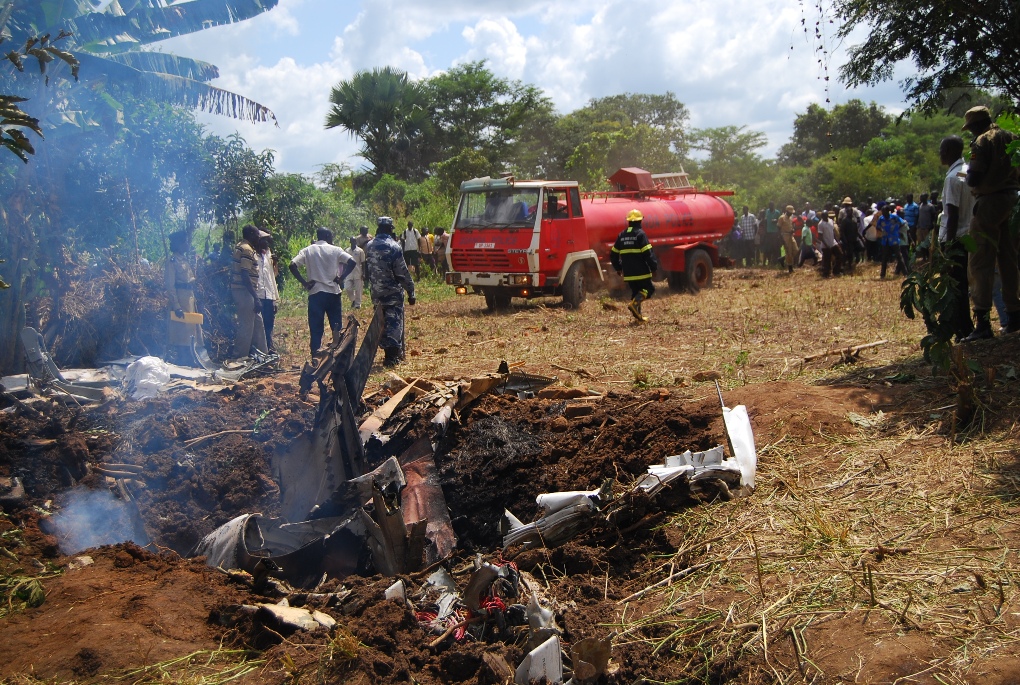 UPDF fighter jet has crashed in Gulu.
The L39 jet had only its pilot on board who ejected safely using a parachute
Army spokesman, Lt Col Paddy Ankunda says investigations on the cause of the accident have begun and the pilot is already receiving treatment.
The accident happened at Patek village, Bobi Sub County in Gulu district.
One of the eye witnesses Robert Ocen said he saw the aircraft moving at a terrible speed before crashing.
Ocen says aircraft also destroyed a pit latrine that it landed on before it caught fire.
In May this year, A UPDF helicopter crash-landed at Abalo-kodi at Atiak sub-county in Amuru district injuring a UPDF Captain on board.
The helicopter was flying from South Sudan back to Gulu UPDF fourth Division barracks.