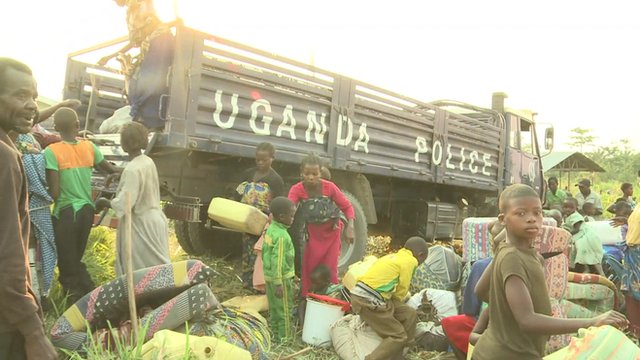 Around 150,000 refugees in Uganda have started receiving reduced food rations from the UN food agency because of insufficient funding.
The ration cut of 50 per cent comes as the World Food Programme struggles to raise an additional US$ 30 million for its operations in Uganda for the next six months.
Nearly half of all refugees receiving food assistance from the WFP will be affected which mostly includes people who arrived before July 2013.
Micheal Dunford , the Deputy Country Director has announced the move saying that without the reduction, it could run out of food stocks for all refugees in Uganda by April this year.
It however says the measure does not affect some 138,000 South Sudanese refugees who fled their country in December 2013 when fighting erupted.
WFP requires USD$ 7.6 million each month to support an estimated 383,000 refugees.
The influx of refugees from South Sudan in the last 13 months has tripled the monthly funding requirement.