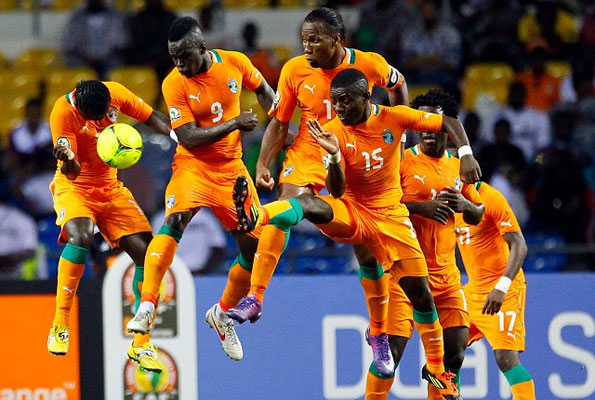 All teams arriving in Equatorial Guinea for the African Nations Cup must travel through the capital Malabo and have tests for the Ebola virus, the Confederation of African Football (CAF) said yesterday.
Those who show any signs of the contagious virus, or who refused to be examined, could be quarantined for up to 21 days.
"Everyone arriving at the Nations Cup must respect the medical rules and regulations," CAF said in a statement.
The tough regulations reflect fears of the spread of the deadly haemorrhagic fever that led Morocco to ask for a postponement of the 16-team tournament.
Instead they were stripped of their hosting rights and Equatorial Guinea stepped in at the last moment to take over.
The worst epidemic of the virus on record has killed more than 8,371 people and infected 21,171 in Liberia, Sierra Leone and Guinea, according to World Health Organization figures released on Monday.
Guinea are competing at the Nations Cup but the other two countries not.
The demands for the medical check have led Tunisia to cancel plans to have a warm-up game in neighbouring Gabon.
They said it would be too taxing on team logistics to travel to Gabon for the match and then to Malabo for the health checks.
Tunisia had originally planned to travel straight to the small eastern town of Ebebiyin where they will be based.
The Nations Cup kicks off on Saturday and ends on February 8.
Numbers
21: Days one has got to be quarantined if he or she refuses to be examined at entry
8,371: The people whose lives have been taken away by the Ebola epidemic thus far
21,171 :The people who have been infected by Ebola in Liberia, Guinea and Sierra Leone