United had almost 8.5 million monthly visitors during last season, with Arsenal a fraction behind them and Liverpool in third, just under 8 million, according to UEFA's club licensing bench marking report.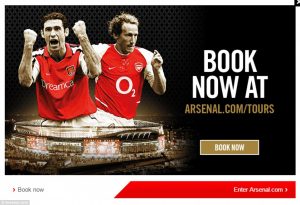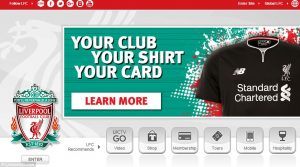 The three English giants were all ahead of Spanish super clubs Real Madrid and Barcelona, who had highest monthly visits of a little over 7m and a little over 6m respectively.
Those five clubs enjoy a huge internet lead over every other side in the world, with Turkish side Fenerbahce somewhat surprisingly in sixth.
Chelsea are the fourth Premier League team in the top seven, with over 3m visitors in their monthly high.
Bundesliga pair Borussia Dortmund and Bayern Munich round off the top 10, behind Dynamo Kiev.
Europe's biggest clubs dominate the club website table, but Egypt's Al Ahly are in 11th, ahead of PSG with almost 3m monthly views.
Sao Paulo, in 16th, are the other non-European side in the top 20.
Premier League dominance continues outside the top 10, with Leicester, Tottenham and Manchester City all in the top 20, making it seven English sides in total.