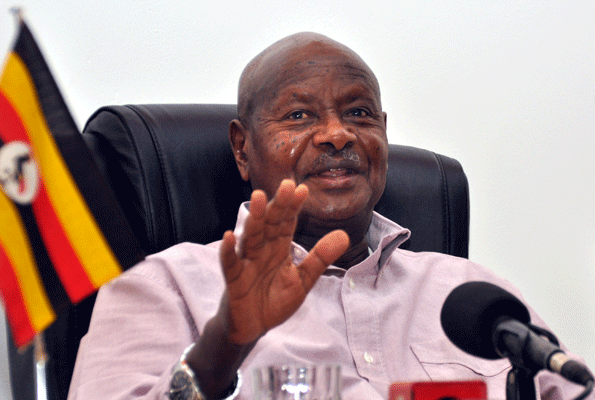 President Yoweri Museveni has this afternoon commissioned a new apparel factory in Bugolobi.
The Fine Spinners Uganda Ltd factory located at the AGOA premises in Bugolobi is set to produce textiles for export from cotton produced in Uganda.
Speaking at the commission, President Museveni has expressed confidence that Uganda will this time round benefit from the AGOA policy, noting that the former investors have frustrated government.
He further warned against delaying investments in the country saying it undermines government's efforts towards social economic transformation.
This is under the Africa Growth Opportunity Act for which Uganda is eligible this year.  Under AGOA Uganda also qualifies for textile and apparel benefits.
African countries have been challenged to support efforts towards industrialisation as one way create jobs
The challenge has been made by the director Fine Spinners Uganda Limited Jas Bedi.
Bedi says the company in its first phase of operation next year will employ over 3000 Ugandans.
He further says the factory will be consuming 20% of the country cotton crop production in order to meet the demand abroad.