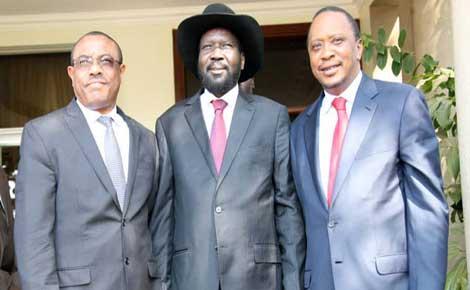 Regional leaders have today met in the Kenyan capital Nairobi for a consultative meeting on the  Lamu Port, Southern Sudan-Ethiopia Transport (LAPPSET) corridor project.
President Yoweri Kaguta Museveni, Ethiopian Prime Minister Hailemariam Desalegn and President Salva Kiir of South Sudan arrived at State House, Nairobi, this morning and were received by their host President Uhuru Kenyatta.
The LAPPSET project is expected to foster transport linkage between Kenya and other regional states.
The project will also promote regional socio-economic development along the transport corridor especially in Northern parts of Kenya.