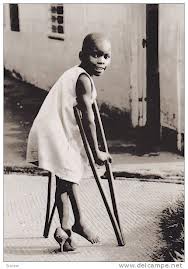 A looming Polio outbreak threatens over 2 million children in Uganda.
The World Health Organisation has revealed that over 2.6 million children are at risk of contracting the wild Polio Virus.
This has been revealed during the ongoing meeting of Director Generals from the East, Central and Southern Africa health community.
They say to date there are 100 polio cases in Somalia and 10 in Kenya, putting the lives of Ugandan children at risk due to high  mobility along the border.
Dr. Samuel Okirio from World Health Organization says the Horn of Africa has the highest number of unimmunized children in the world estimated at one million which poses a threat to Uganda that last reported a case in 2011.
The meeting is now calling upon parliament to expedite the passing of the law to criminalize non response to immunization.
The members were also urged to reduce the polio spread by putting in place Inter-country agreements requiring polio vaccination of travelers.