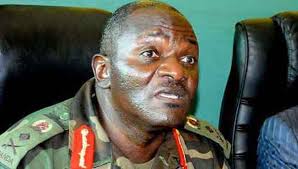 The army is seeking advice on the possibility of replacing Gen. Sejjusa.
The Uganda People's Defense Forces has directed its legal department in consultation with the Attorney General to advise on replacement of General David Sejjusa as an army representative in Parliament.
Gen. Sejjusa fled the Country after claiming that president Museveni was grooming his son Muhoozi Kainerugaba to succeed him.
While appearing before the Defense and Internal Affairs Committee, the Chief of Defense Forces Gen. Katumba Wamala said the army awaits interpretation of law by the legal department.
According to the Parliamentary Rules of Procedure, a member is not allowed to miss fifteen or more consecutive sittings of the House.
Sejjusa's leave from parliament expired on June 30th.
Meanwhile appearing before the same committee the Defense State Minister Gen. Jeje Odongo said the Ministry of Defense is seeking Sh 41bn to feed its officers, adding that the Ministry of Finance had only provided Sh18bn leaving a short fall of Sh 23bn.