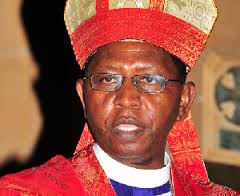 The Anglican Church is to assess its performance over the period of the last 10 years.
The decision has been prompted by the growing trend of moral decay among other social evils in world today.
Archbishops across the world are set to hold a special conference to discuss such problems and forge a way forward.
Address the media today, the Archbishop of the Church of Uganda, Right Rev. Stanley Ntagali said it is now 5 years since they last had a Global Anglican Future conference in Jerusalem.
The conference to be held in October in the Kenyan capital Nairobi is meant to check the progress made on resolutions.
Uganda is set to send 200 delegates to the conference that will run from October 21st -26th.