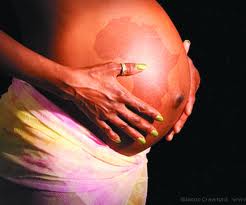 The Uganda Parliamentary Forum on Food Security, Population and Development has expressed concern over high number of teen pregnancies in the country.
The forum's Vice Chairperson Betty Aol says teen mothers face high risk of complications and death.
She says many girls have also been forced into early marriages which increase teenage pregnancies.
She says there is need for mass sensitization on the risks of over population.
Currently Uganda has one of the highest child marriage rates in the world.
The World Population Day will be marked tomorrow, under the theme; Lets invest in reducing teenage pregnancies, let girls be girls.
In Uganda the national celebrations are to be held in Ngora district.
Meanwhile, as the country prepares to mark the World Population Day tomorrow, the president is reminded of his promises on family planning.
President Yoweri Museveni has been asked to fulfill promises he made in the US last year on reducing the country's unmet family planning needs.
The Executive Director of Partners in Population and Development Dr. Jotham Musinguzi says currently 41% of women across the country need family planning services but cannot access them because they are scarce and expensive.
President Museveni is said to have promised to increase funding for family planning from USD 3.3m to US D 5m during a family planning conference last year but this has not been done.
Speaking at a family planning conference held in Kampala this morning, Musinguzi said this has made many people produce children by chance not choice, thus increasing population growth rate which in turn affects economic development.
He asking that government reduces the family planning unmet need from 41% to atleast 10%.