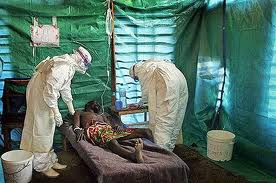 The Ministry of Health has closed the isolation camps that were set up for victims of the Congo Crimean Hemorrhagic fever.
The ministry says the outbreak that was first reported in August this year has been fully contained.
The camps were closed after a 3-week monitoring period, during which they did not register any new cases.
During the outbreak, the centres at Kalongo Hospital in Agago and in Mulago National Referral Hospital admitted total of 4 confirmed cases and recorded two deaths.
The director general health services Jane Ruth Acheng says the National Taskforce has now embarked on field investigations to obtain in depth information on the cause of the outbreak.
She however, the Ministry of Health remains on alert and continues active surveillance in Agago, Wakiso and Kampala districts.