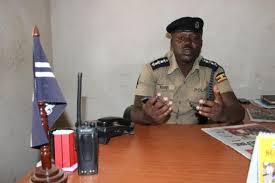 Police in Mulago has arrested a man who has been masquerading as a doctor.
Silver Oringa who works with the Red Cross at the hospital is said to have been extorting money from patients.
The officer in charge of Mulago hospital, Hashim Kasinga says Oringa would treat the patients from the parking lot.
He says they had been trailing the suspect for some time until they caught him ready- handed treating a patient last night.
However Oringa maintains that he was attracted to help after seeing many patients in pain with no attendance.