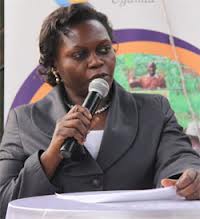 The lack of a vaccine storage facility is affecting the fight against cervical cancer in Uganda.
The Ministry of Health says it does not have capacity to store vaccines, thus delaying the screening process.
The state minister in-charge of primary health care Sarah Opendi says they are currently in the process of constructing a vaccine center.
Opendi is optimistic that by September this year construction works will be complete and the vaccination services will be readily available.
According to the World Health Organization, Cervical cancer is the most common type of cancer affecting Ugandan women, with over 3,500 diagnosed, while 2,400 of these die from the disease annually.
Story by Diana Wanyana