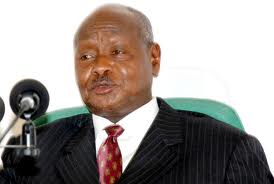 President Yoweri Museveni has directed the ministry of health to immediately send out public alerts and provide information about Marburg.
This comes after the ministry confirmed a fatal case of Marburg fever yesterday, with test results from another suspected case expected today.
The president has also asked the public to be vigilant and avoid shaking of hands and unnecessary body contact.
Meanwhile the Prime Minister Dr. Ruhakana Rugunda has given assurance that Uganda has experience and adequate capacity to deal with this health threat & World Health Organisation has been informed.
Rugunda adds that the ministry of health is tracing all the people including relatives who may have been in close contact with the deceased.
He says a hotline has been set up through which suspicious cases can be reported (0750-996-034)