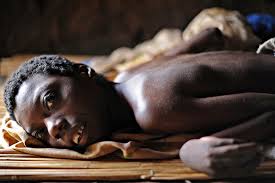 The effects of the nodding disease in the northern region do not warrant the area to be declared a disaster area.
This is according to the report by the parliamentary subcommittee on nodding disease that was put in place by parliament to conduct an investigation into the nodding disease that attacked the region.
According to the chairperson of the subcommittee Medard Bitekyerezo the disease is not contagious and the cases have reduced and therefore there is no reason why the region should be declared a disaster area.
He however called upon government to comprehensively contain the disease and at the same time conduct more research to find out the cause of the disease that is not yet clear.
The "nodding disease" causes seizures, and affected children become physically and mentally stunted, which can lead to blindness and even death.
According to the Health Ministry, an estimated 300 cases have been registered in Northern Uganda.
A likely cause of the disease is a neurological effect of the parasitic worm that causes river blindness.
Recently published medical research supports a link and doctors who have studied nodding in the field say the two are connected.