Kampala's best music and better information radio station, 933Kfm has again manifested its mighty.
Yesterday Uganda Entertainment Awards 2016 nominees were announced and the Namuwongo based radio station was nominated under the 'Best Radio Station' category.
Not swayed or surprised by the nomination, the station's manager, Mr. Joseph Beyanga noted that 933Kfm was already an established and big brand.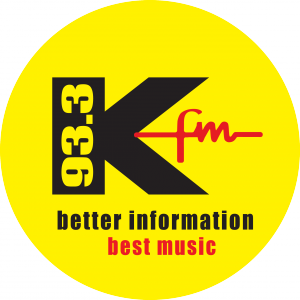 "I'm not amazed by the award nomination, since over the years we've garnered many of those and pretty sure our fans will get us this one too, we're the best," Mr Joseph Beyanga noted.
From the grinding studios, D'Mighty Breakfast's Jackie Deweyi's comfy sweet voice and elastic use of the English dictionary to crack the listeners ribs wasn't left noticed.
Deweyi was nominated in the 'Best Female Presenter' category.
Excited Deweyi said, "I'm not surprised I have been working lately, and the Deweyians are a big fan base and I owe it to them, hard work pays."
The winners will be announced at a red carpet event that will be held at Kampala Serena hotel on 19th August.
To vote type UEA<space> category Number <space> Nominee and send to 8338.To vote 933Kfm Type UEA 28 K.fm and send to 8338