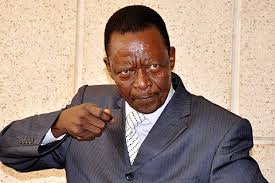 Members of the For God and My Country (4GC) pressure group have suspended their consultative meeting which was to be held this afternoon at Wankuluku stadium.
The area Member of Parliament also the chief organizer John Ken Lukyamuzi  has confirmed that he received a letter from the police this morning asking that the meeting be postponed because they could not provide security.
He says though, that this is not the end of the story. He intends to raise the matter before parliament.
Earlier today, the police had advised  the members of the 4GC to follow the right procedure.
They had planned to hold a consultative meeting this afternoon to garner public support against the forthcoming mayoral by-election.
However, the deputy police spokesperson Patrick Onyango has told KFM that the proper procedure was not followed in seeking clearance for the meeting.
Onyango says the area MP John ken Lukyamuzi informed Katwe DPC in time, but he was advised to apply to the Inspector General of Police, which he did not conform to.