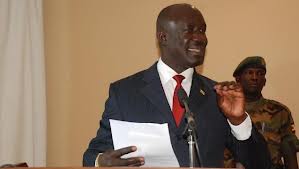 Over 7000 people have been affected by floods in Kasese.
State Disaster minister, Musa Ecweru says that many of the affected have already been temporarily relocated to a camp at Kasese Primary school.
Ecweru says government has already delivered relief items and secured earth moving equipment to de-silt the Kilembe Hospital that was almost washed away.
Over 300 volunteers from the UPDF are also in the area to help in rescuing the affected people.
Ecweru however expressed worry that the number of victims of the floods is likely to shoot up with the ongoing rains.
8 people died and thousands were displaced when River Nyamwamba burst its banks causing flooding.
Meanwhile, the damage caused by the floods in Kasese District continues to cause more damage, now extending to seven sub-counties.
The sub-counties affected include Karusandara, Maliba, Bugoye and Bwisumbu among others .