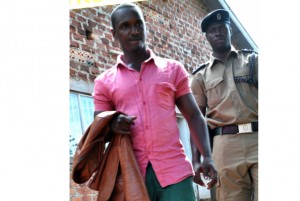 Hearing of the case against Adam Kalungi continued today with testimony from the deceased's friend.
Irene Namuganza, a student at Makerere Business School Nakawa broke down as she told court that she had never seen the late Cerinah Nebanda take drugs as alleged.
Namuganza says she had been friends with the deceased since 2004 and had never seen her under the influence of drugs.
She was testifying in the case in which Suleiman Karungi and five others are accused of manslaughter and supplying narcotic drugs to the late Cerinah Nebanda that caused her death.
Three prosecution witnesses testified today including two police officers.
7 prosecution witnesses have so far testified and hearing resumes tomorrow.