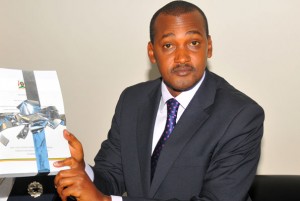 The minister in charge of Kampala and the presidency Hon. Frank Tumwebaze has asked the High Court to dismiss Mayor Erias Lukwago's petition challenging his removal from office saying it has been overtaken by events.
The minister's request was contained in his affidavit in response to Lukwago's application seeking to quash the Kampala Capital City Authority Tribunal Report that led to his controversial impeachment late last year.
The case is to be heard on January 15th before high court judge Yasin Nyanzi.
Lukwago is currently fighting to get back his office.
He was thrown out of office in November last year after he was impeached by a majority of city councilors.
However, The High Court issued an order blocking his impeachment, but the Attorney General has maintained that he is no longer the substantial Lord Mayor.