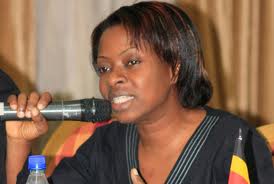 The divorce bill cash continues to stir debate across the political and social divide.
The Anti-Corruption Coalition (ACCU) has again attacked the MPs for taking the Shs 5m offered by the president for to facilitate their consultations over the controversial Marriage and Divorce Bill.
This is after the lawmakers finally had the money deposited on their bank accounts on Friday.
This comes ahead of tomorrow's NRM caucus meeting called by President Yoweri Museveni to discuss the MPs findings so far on the bill.
Now the executive director ACCU Cissy Kagaba says this is disgraceful and hypocritical.
About two weeks ago, the president instructed the Parliamentary Commission and the treasury to pay MPs Shs. 1.9bn to facilitate their consultations.