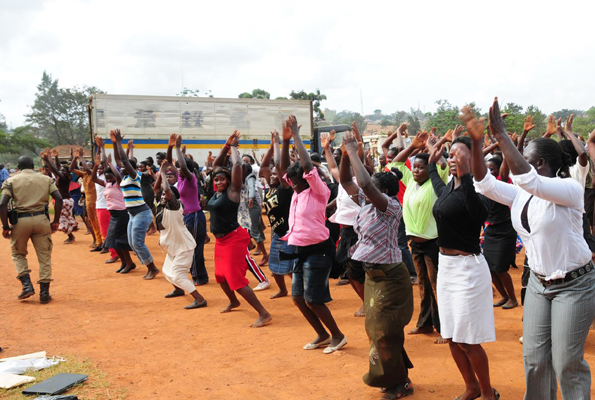 One person has succumbed to death in Masaka district after engaging in vigorous physical exercise during the police recruitment exercise.
According to the southern region police spokesperson Noah Sserunjogi, the deceased identified as Ayetetse Bonaventure turned up for the recruitment exercises on Tuesday, but after running for a shot time he collapsed and was rushed to Mulago where he passed on today.
Sserunjogi explains that preliminary investigations show that the deceased had been on medication for some time, yet he was over consuming alcohol.
The southern region police medical officer Vincent Masindye said that all applicants where warned against engaging in physical drills if they had any heath problem.
The deceased was a resident of Rakai and a teacher by profession. The three-day national police recruitment exercise ends today.