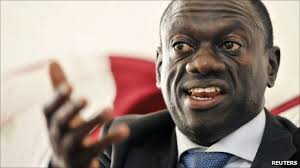 The conflicts in the Democratic Republic of Congo cannot simply be resolved through an agreement with the M23 rebels.
This comes after the two parties failed to sign a peace agreement that was meant to end the 20- month conflict that has left thousands displaced from the eastern DR Congo.
Now the former FDC president, Col. Kiiza Besigye says the Congo crisis is more of an international issue involving other regional stakeholders.
Besigye says a regional and intra-Congolese dialogue with all the fighting groups in Congo is needed for the stability to be attained.
Yesterday the two parties failed to put pen to paper at a meeting chaired by President Museveni at State House Entebbe after the Congo delegation asked for more time to study the agreement.
It is however, still unclear when the agreement will now be signed.