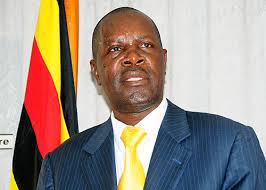 The peace deal between the M23 rebels and the Congo government has hit a dead lock.
This is after the delegation from the DR Congo government asked for more time to study the agreement. The delegation led by the Congo Foreign Minister refused to enter the conference room where the meeting was being held and instead sent the country's ambassador to Uganda.
The government spokesperson Ofwono Opono says both parties had turned for the meeting that was chaired by President Yoweri Museveni at State House Entebbe. The M23 delegation was led by Bertrand Bisimwa.
Ofwono however does not indicate when the agreement may be signed.