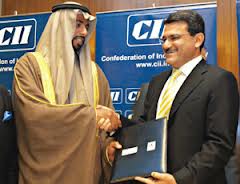 Bharti Airtel has entered into a definitive agreement with the Warid Group to fully acquire Warid Telecom Uganda.
According to Manoj Kohli, MD and CEO, Bharti Airtel, this is the first in-market acquisition in Bharti Airtel's history.
With this, Airtel will further consolidate its position as the second largest mobile operator in Uganda with a combined customer base of over 7.4 million and market share of over 39 per cent.
The agreement is however subject to regulatory and statutory approvals by the Uganda Communications Commission.
The company says the agreement aims to bring together the strengths of Airtel and Warid in Uganda and offer benefits to customers in the form of a superior and wider network.
Airtel currently has 4.6 million customers in Uganda and Warid has 2.8 million.
Airtel has a presence across 17 African countries and by the December 2012, the company had over 62 million customers .