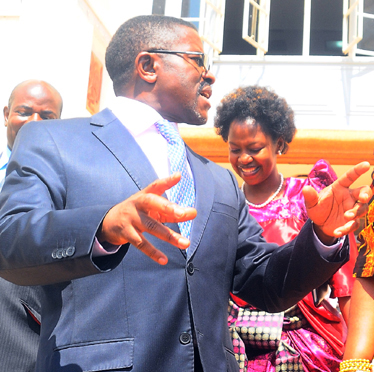 The Katikiro of Buganda Charles peter Mayiga has agreed to meet members of the Buganda parliamentary caucus.
Among the issues to be discussed is the contentious memorandum of understanding signed last year between Mengo and the central government which returned some of the kingdoms property.
The meeting comes after president Museveni's said he had signed the agreement after the Kabaka accepted that the Banyala and Baruli communities become independent from Buganda.
The chairperson of the Buganda parliamentary caucus Godfrey Kiwanda says the Katikiro has agreed to discuss the details of the agreement with Buganda MPs.