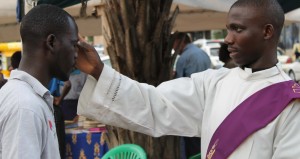 Christians have been asked to usher in the Lent season with a contrite spirit.
The Vicar General of Lugazi Diocese Mgr Richard Kayondo says the ashes on the fore head signify that man is a sinner who needs God's mercy.
He says the forty days of lent that begin today should provide an opportunity for Christians to reflect on their relationship with God.
Meanwhile, Ash Wednesday prayers have this morning been disrupted at the All Saints Cathedral Nakasero after a man stormed the church, causing commotion.
The man only identified as Richard who claimed to be a UK citizen drew attention from worshipers with his screams and turned violent when he was asked to leave by security guards.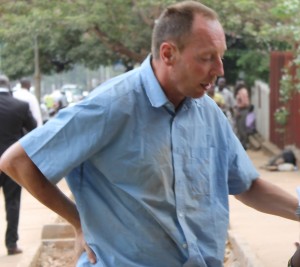 Later, after he was calmed down, he talked to journalists about his discontent and all he could mention is a dubious deal with a pastor.
He said the said pastor duped him into lending over Sh.150,000 million for a farming project but its never been refunded.