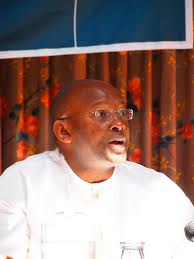 The Civil Society is blaming the uproar on the Marriage and Divorce bill on MPs.
Members of the civil are accusing the legislators of misinforming the public on the controversial bill.
Addressing a news conference this morning the executive director NGO Forum, Richard Sewakiryanga said that during the just consultations none of the MPs took time to review all the 178 clauses.
He says the key issues were never articulated or broken down for the voters to comprehend.
Sewakiryanga says that instead the MPs were asking the electorate if they needed the bill, prompting a negative response.
He says this bill is constitutional, was endorsed by cabinet and therefore should be fully scrutinized and given publicity so people can decide from an informed point of view.
He adds that some of the MPs have been put on notice and appropriate action shall be taken against them.
Meanwhile, debate on the Marriage and Divorce Bill 2009 in parliament has been stayed until the various chief whips produce reports from their members on the outcome of the two-week consultations.