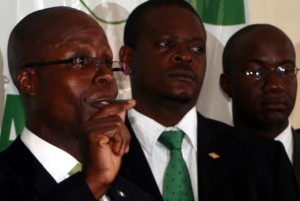 The opposition Democratic Party has embarked on preparation for 2016.
In the run upto the 2016 general election, the party has started identifying capable members to vie for various elective positions.
Currently, the Democratic Party has only 15 members of parliament representing different parts of the country.
Addressing the media today, the DP vice chairman for central region Ssebuliba Mutumba said they have started tracing for willing candidates to participate in the general elections.
Today over 30 DP supporters have expressed their willingness to contest for parliamentary seats.
Sebuliba revealed that the party targets to send atleast 80 people to the next parliament.