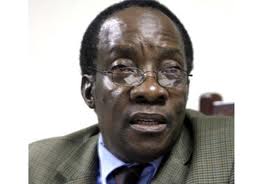 The national election body is taking the first preparation steps for 2016.
The Electoral Commission is set to begin reorganizing polling stations in preparation for the 2016 general elections in an exercise to run from August 19th -26th
Addressing the media this morning, the commission chairman Badru Kigundu said they are also set to roll out a country wide exercise of demarcating electoral areas for representation at local government level.
He said the exercise that will run from August 17th -23rd will include combining and splitting of basic administrative units for formation of electoral areas.
He adds that the exercise will affect polling stations with over 900 voters which will be split, while those with less than 900 will be merged.
Both exercises will cost a total of Sh. 4.2bn.