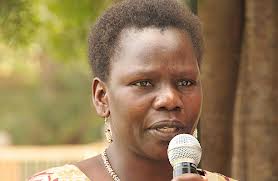 The health Ministry has responded to cries of the people of Teso.
The minister of health Christine Ondoa says that the ministry has sent a team of health workers to Ngora district to verify the prevalence of Hepatitis B.
This follows the complaint raised by the area members of parliament on the prevalence of the disease and how the disease is likely to spread to the neighboring districts if not handled well.
Ondoa says that the team will verify the data, assess the population at risk and those who are already affected by the disease in order for the ministry to act accordingly.
She however urges the people to take preventive measures like avoid contact with body fluids since these have been identified as the major mode of transmission for Hepatitis B.
According to the area MPs the number of the affected people is more than 80 while the confirmed deaths are 45.