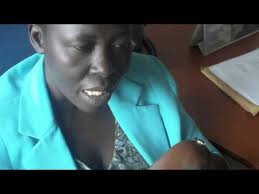 The Forum for Democratic Change says Besigye's decision not to contest for presidency in 2016 is not a party decision.
The party secretary general Alice Alaso says the decision boycotting the 2016 elections has not yet been discussed and Besigye should support whoever the party chooses as a flag bearer.
Alaso says dismantling the current regime should be a continuous process which calls for the opposition to participate in the general elections.
Meanwhile, the ruling NRM party has described Besigye's decision not to stand in 2016 as a political stunt.
According to the minister for the presidency, Frank Tumwebaze, this is part of the political propaganda of Besigye to win the public sympathy.
Tumwebaze says Besigye has failed to draw support from other parts of the country but only spends it in Kampala protesting on streets.
He adds that such statements will not sway the ruling party from its plans for 2016.
Yesterday the former FDC leader declared his intention not to contest for 2016 general elections if the current electoral commission is not overhauled.