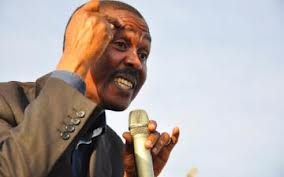 Opposition Forum for Democratic Change (FDC) President Maj.Gen Mugisha Muntu has vowed not to bow to pressure to change his leadership style.
Muntu's remarks follow reports of some members of the FDC who are planning to push for an impeachment resolution at the forth coming National Council meeting slated for this Friday.
The group accuses Muntu of failing to build a vibrant party.
Muntu says his leadership has achieved a lot in terms of creating cohesion and it is now ready to embark on a nationwide mobilization campaign for 2016.
Muntu however says those against his leadership style are free to table their grievances in the council meeting to be held on Luweero district.