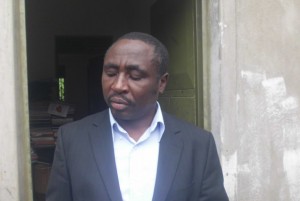 Former Member of Parliament for Busongora and Chief Prince of Rwenzururu Kingdom Christopher Kibanzaga has been arrested.
He has been taken to the High Court in Fort Portal over failure to pay damages awarded to him by the Court following an election petition case he filed in February 2011.
The petition was about the declaration of the Lt. Col. Mawa Muhindo as the winner of the Kasese district chairmanship race in 2011.
Kibanzanga was the flag bearer for the Opposition Forum for Democratic Change.
He lost the case and Court ordered him to pay overShs. 40m in damages which was later revised to about 26.5 million.
He failed to pay the said amount.
He was picked from his home in Kasese town by Focus Auctioneers and Court Bailiffs, a firm based in Fort Portal.
The High Court wants Kibanzanga to pay costs awarded to Lt.Col. Mawa for the time and resources he spent on preparing for his defense on the election petition before it was withdrawn.