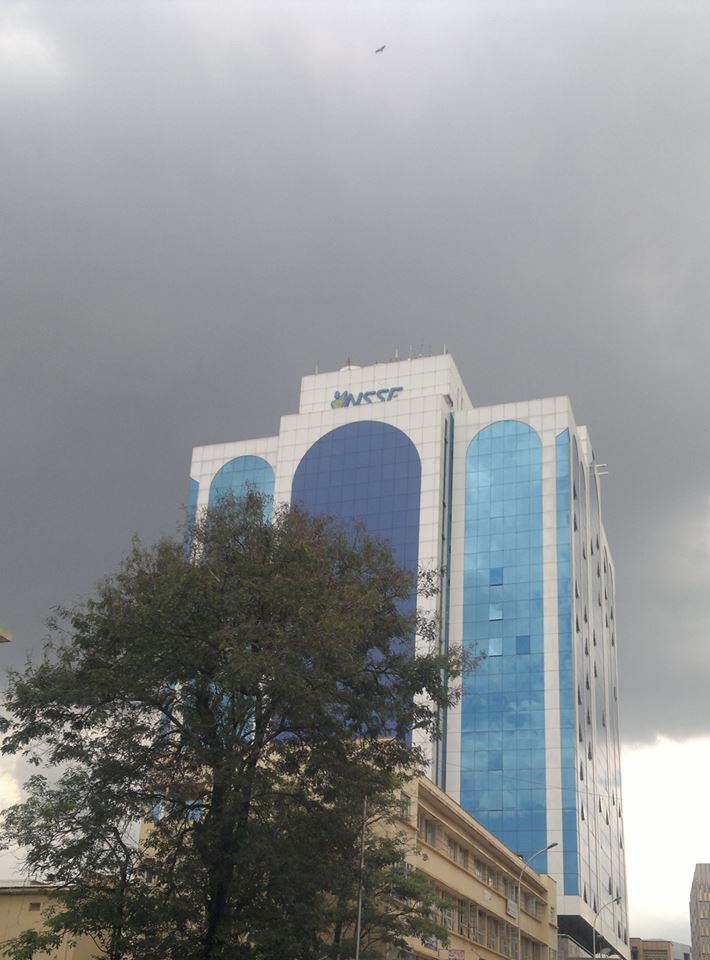 Former NSSF board chairman Mr. Geoffrey Onegi Obel is now a free man after he was acquitted by the Anti Corruption Court today.
Anti-Corruption Court judge Margaret Tibulya said prosecution had failed to produce incriminating evidence against the accused
Mr. Onegi Obel had been charged with abuse of office and causing a financial loss of Sh.8bn to government which he allegedly committed between 2003 and 2005.
It was alleged that Mr. Obel in behalf of NSSF carried out an illegal private transaction when he went into a joint venture with Mugoya Housing and Construction Company Ltd, leading to financial loss.
Speaking to KFM, shortly after the court session, Francis Imara, the lawyer representing Obel  said they were happy with court's decision.
He said the case had been dismissed on both counts of abuse of office and causing financial loss because they were nonstarters an there was no evidence.
" There cannot be financial loss because Sh. 8bn was used to buy the land, the land is still available and its net value has risen to Sh16bn so clearly it would take an ordinary Ugandan to tell that there was no loss whatsoever", explains Imara in phone interview with KFM.
Mr. Imara further explained that all the prosecution witnesses gave evidence that was contrary to the accusations against Mr. Obel. "There couldn't have been abuse of office when our client during his tenure as NSSF board chairman complied with all the legal procedures, the Insimbe issue was a management issue as attested by management, approved by the board and forwarded to the minister who then gave a 'No objection letter', that is the procedure required by the NSSF Act and it was followed to the latter.
He said they were happy the judge had considered all this and acquitted their client.