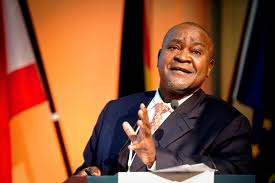 The former Vice President has expressed outrage over the findings of a KCCA tribunal that could pave way for the possible sacking of the lord mayor.
Prof. Gilbert Bukenya together with the Secretary General of the opposition Democratic Party Mathias Nsubuga, say that they do not believe the report is genuine.
Prof. Bukenya adds that he is ready to campaign for Lukwago in case of a bi-election.
While Nsubuga warns of looming chaos in the city if the issues regarding management of Kampala affairs are not resolved amicably.
The report which arose from a tribunal set up to investigate Lukwago's conduct was released today, pinning the Lord Mayor of incompetence, misconduct and abuse of office thus calling for his vacation from office.
Receiving the report this morning, the minister for Kampala Frank Tumwebaze revealed that a special meeting will be convened in 14 days to decide the fate of Lukwago.
He also said that if impeached, Lukwago will be replaced by one of the five divisional mayors.