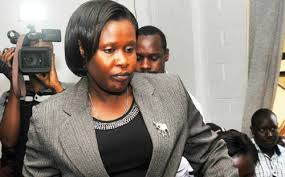 Government is considering budget cuts towards the Federation of Uganda Football Associations (FUFA).
The Minister of Education and Sports, Jessica Alupo has told MPs on the Education committee that FUFA has been receiving funding from government as an affiliate association to FIFA and not as a registered company.
Alupo says the Solicitor General last year advised that FUFA erred in registering the association into a private company, which would mean government cannot hold them accountable.
The committee is currently hearing a petition from Uganda Football Associations, challenging the operations of FUFA Ltd in running football affairs in the country.