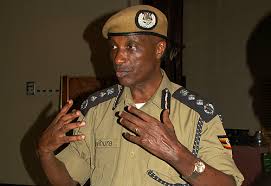 The police have issued a fresh terror alert.
The force is warning that Uganda remains high on the list of targets of the militant outfit, the Al Shabaab.
The alert comes just days after the terrorist group attacked the Westgate Shopping Mall in Nairobi, leaving at least 61 people dead and hundreds injured.
In a statement issued this afternoon, the Inspector General of Police, Gen. Kale Kayihura says the Police are closely monitoring the situation to detect any signals of possible planned terror attacks on Uganda.
Kayihura further says that they are working with other security forces to take extra measures, including increased patrols, access control at public places and checks on vehicles along key roads and highways.
He is urging the public to be conscious of any suspicious elements and individuals and report to the Police, while proprietors of public places should cooperate with security agencies to implement counter terror measures.