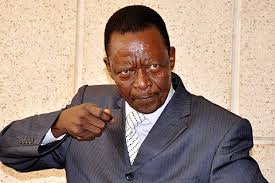 Rubaga South Mp John Ken Lukyamuzi is at it again.
After spearheading a failed move to impeach the president, the outspoken legislator has now turned his guns on the Attorney General.
Addressing journalists at parliament Lukyamuzi said he wanted the Attorney General Peter Nyombi censured over failure to present evidence that he appealed against a court award of Sh 13 billion in the Severino Twinobusingye case.
The Constitutional Court awarded this money after it dismissed a case in which parliament had wanted ministers implicated in the oil bribery scandal to step aside.
Lukyamuzi now says if the Attorney General does not present the evidence by Tuesday as directed by the Speaker of Parliament this week, he would begin soliciting for signatures to have him censured.